Check the expiration of your subscription, click here.
Email me at:
easter@refundcents.com
---
Print coupons at
coupons.com
SmartSource
RedPlum.com
BettyCrocker.com
EatBetterAmerica.com
coolsavings.com
Healthy Essentials
Cellfire
---
Need more coupons?
Try these:




theCouponClippers is professional, reliable, and has a huge selection. Minimum order is $3. Coupons average .10 each.

EBay: Type the name of the coupon product in the search box-- i.e. "Crest Toothpaste Coupons"
www.couponsandforms.com Number ONE source for coupons and forms serving our customers for 16 years. Choose only the coupons and forms that you need from our long listing of choices. FAST service.

************

The Coupon Carry-Out.
Coupon Clipping Service with no minimum order. Visit www.couponcarryout.com or email info@couponcarryout.com with questions. FAST. Save 15% on first order with code REFUNDCENTS

********
Order variety packages of inserts from American Consumer Services, junk pages removed. Go here.
2 1/2 lb and 3 lb. Priority mailer, Email americanconsumer@comcast.net
or call 1-866-790-5088
*********

---
Check this link often for many, many bricks coupons to print. Bricks coupons usually let you print them twice per printer.
---
---
Order Your RC T-shirt "Top Ten Reasons NOT to Get Behind Me in Line" at the very bottom of this page.
10) I have OCD: Obsessive Coupon Disorder
9) I'm the crazy coupon lady you've heard about. Really.
8) I saved $59.22 on a $60 order. I'm trying to beat my record.
7) If patience isn't your virtue, change lines.
6) I'm protected under the Right-to-Coupon Act.
5) "Price Check"
4) Five separate receipts should do it.
3) I may be slow, but my groceries are free.
2) I have coupons, and I know how to use them.
1) This hobby is paying for my next cruise!
---
The RC Deluxe Coupon File ---


* Holds 2,500 coupons
* 30 pastel divider cards with sticker category headings
* Measures 15.5" x 6.5" x 3.5"
* Fits perfectly in the baby seat of the shopping cart.
* Secure lock and handle.
* $24.90 includes postage.
Click here to order.

See more pictures and
description here.
---
Suggested number of
packages of diapers
needed for an average baby*:
5 newborns
8 size 1
14 size 2
40 size 3
40 size 4
20 size 5
20 size 6
* varies by size of baby at birth, and how soon child potty trains. Some babies potty train before
size 5 or 6.

---
Catalina phone number:
1-888-8COUPON
---
Check on refunds sent to Young America, MN, El Paso, TX, and Wallaceburg, OH, at this link.
---
Sample demand letter when a refund is not received. Keep copies of bigger refund submissions.
---
Check the status of rebates sent to either Mesa, AZ, or Detroit, MI.
---
Check the status of your
rebate submission:
CheckRebates
Web-Rebates
CMSPromoCheck
PGEveryDaySolutions
RewardsbyMail
---
Amazon
Email Amazon
Check on the status of Amazon rebates at
www.rebatestatus.com
---
---
Here's a cheat sheet for various companies, on-line and off-line, detailing how to get through to a live customer service person quickly, rather than an endless chain of automated messages.
---
CVS
1-800-746-7287
CVS info: Contact our Customer Care Specialists by phone toll-free at (888) 607-4CVS (4287) if you have questions or concerns relating to the CVS.com Web site. Call us Monday through Friday, 8:30 AM-5:00 PM, at (800) SHOP-CVS
---
OP= Original Poster
HTH = Hope that Helps
OOP = out of pocket
OYNO = On Your Next Order
OYNSO = On Your Next Shopping Order (Catalina coupon verbage)
DH = Dear Husband
RR = Register Reward, same as Catalina below (Walgreens)
YMMV = "Your Mileage May Vary" (the deal may not work or be the same in your area)
TMF = Try Me Free
FAR = Free After Rebate
LSASE = Long self addressed stamped envelope
Catalina Coupon = Coupon that kicks out of the small machine at the check stand, triggered by programmed offers for your purchases.
Usually red and white strips.
BF = Black Friday, the shopping day right after Thanksgiving

Learn all the abbreviations here
---
Download software to
track refund submissions:
Rebate!Rebate!
---
Contact information for WalMart:

1) Call 1-800-WAL-MART

2) - Log on to www.walmartstores.com
- Click on 'Contact Us' located at the bottom left hand corner of the screen
- Under 'Contact Us by E-mail', click on the 'online form'

3) Write to -
Wal-Mart Stores, Inc.
ATTN: Customer Relations
702 SW 8th ST
Bentonville, AR 72716
Walmart's Coupon Policy
click here.
---
Register for
Lowe's 10% discount coupon.
---
To get the Home Depot 10% savings certificate, you can call 1-800-501-0879 or click here or send the postcard in the Mover's Guide. Limit one per address.
---
Check the value of your charitable deductions here.
---
Check on the status of refunds sent to Mesa, AZ, click here.
---
Michele's Updates
Thursday September 3
Gerber Graduate Pouches As Low As .65 at Target
You can use the new Gerber printable coupons in conjunction with the $5 Target gift card wyb 15 Gerber Graduates products offer right now through Saturday at Target.

Stack printable manufacturer coupons with these Target store offers:

$1/5 Gerber 3rd Foods or Graduates Snack Items TargetCoupons
5% off Gerber Graduates Snacks Cartwheel
Possible Scenario:

Gerber Graduates Grabbers $1.27 - buy 16 for $20.32
- $2.50/8 printable - use 2
- $5 Target gift card wyb 15 Gerber Graduates products
FP .65 each
Short Dated -- Lincoln Logs Instant Win
This Lincoln Logs Instant Win only lasts a few days, until 9/8. It's a Facebook contest. Play the "Back To Preschool" Sweepstakes on Facebook. You may win one of 15 Preschool Prize Packs.
Midnight Tonight -- At Toys R Us
If you can't sleep tonight, head over to Toys R Us at 12:01 am to get a free Star Wars poster and Lego Commemorative brick while supply lasts.
Free 60-Day Membership to BJ's
Go here to get a free 60-Day membership to BJ's. Print the coupon and take it to the Member Services Desk. (12/31/15) BJ's are on the East Coast in 200 locations.

Free BBQ Sauce at Ralph's
Ralph's shoppers, load this coupon to your card and redeem by 9/7. Get a free jar of Kroger BBQ Sauce. Ralph's is a Kroger affiliate. Go directly to the coupons on their Facebook page. There are 3 other coupons on the same page:

$5 off $15 fresh produce
$4 off $40 single transaction
$3 Ralph's Choice Grade Beef
Free Redbox Rental Code
Text HEB to 727272 for a free Redbox DVD rental code.
Kohl's $10 off $30 Shopping Pass
Print a Kohl's shopping pass for $10 off $30, good in-store (9/7). If shopping on line at Kohl's, use code TENOFF.



Everyone gets Kohl's Cash $10 for every $50 spent, through 9/7.
New Printables
Magazine Deals
Women's Health $4.99/yr with code REFUNDCENTS from DiscountMags.com

BestDealMagazines
One year subscriptions. Use code REFCENTS15 to get 15% off.


9/3 ESPN $4.99, with code $4.24
9/4 Boys' Life $3.99, with code $3.40
9/5 Inc. $5.99, with code $5.09
9/6 Kiwi $4.99, with code $4.24
BestDealMagazines
Instant Win Contests
These Instant Win contests are quick and easy to enter. They let you know immediately if you've won. Some require that you play a simple game; others just want your email, NAZ, or cell phone number. Rules, prizes, and restrictions vary. To be listed here, the contest must notify you immediately of a win, not just be a sweepstakes. Highlighted contests are on FACEBOOK. Please email the link if you find a new one and I'll add it. easter@refundcents.com

9/4/15 Gerber Instant Win Enter here daily
9/4/15 Starbucks Frappuccino Turn Up The Sun Enter here daily
9/5/15 Kraft Wow Your Water Enter here daily
9/6/15 Reser's Pit Crew Experience Enter here daily
9/7/15 Coca-Cola & Bow Tie Cinemas Enter here daily
9/7/15 Crystal Light Instant Win Enter here daily
9/7/15 Hollister Back To School Enter here daily
9/7/15 Kraft Wow Your Water Instant Win Enter here daily
9/9/15 Challenge Butter Real Summer Real Flavor Enter here 3 times daily
9/13/15 Nathan's Famous Original Selfie Instant Win Enter here daily
9/14/15 Hershey's S'mores Weber Grill Instant Win Enter here daily
9/20/15 Nestea Plunge Into Your Passion Enter here daily (code: 088130000123)

9/20/15 Mio Music Festival Tour Enter here daily
9/20/15 USA Gold Real American Summer Enter here daily
9/21/15 Orbitz Package Up, Pack It In Enter here daily

9/22/15 Dasani Sparkling Enter here daily
9/26/15 Green Mountain Coffee The Perfect Cup Sweepstakes Enter here
9/30/15 Kraft Food Love of Summer Enter here daily
9/30/15 Mio Festival Tour Instant Win Enter here daily
9/30/15 Snack Pack Family Fun Enter here daily
9/30/15 Kool Aid Prize Vault Enter here daily
9/30/15 Royal Purple Instant Win Enter here daily
9/30/15 Taylor Swift Diet Code Enter here daily
9/30/15 Breathe Right Enter here daily

10/2/15 Welch's Fruit Snacks Enter here daily

10/3/15 Pack It Back to College Enter here daily
10/3/15 Kroger Touchdown Enter here daily

10/5/15 Kellogg's Family Rewards Avengers (requires a code) Enter here daily
10/15/15 Scotties Trees Rock Back to School Enter here daily
10/17/15 Maxwell House Ultimate Racing Enter here daily

10/30/15 Starbucks Make Today Count Enter here daily

10/31/15 Belk The Road South Enter here daily
11/2/15 Boston Market Taste of Tuscany Enter here daily

11/15/15 Crunch & The Peanuts Movie Instant Win Enter here daily
11/15/15 Bud Light Coin Toss Enter here daily

11/27/15 Kikkoman Asian Cool Enter here daily
11/30/15 Pringles Summer Music Instant Win Enter here daily
12/6/15 EverBank One The Prowl Enter here daily

12/15/15 General Mills BTFE Big Money Enter here daily
12/18/15 Snickers NFL Enter here daily

12/30/15 Unilever Lets Get Dinner Done Enter here daily
12/31/15 Mars Chocolate TWIX Pick A Side Game Enter here daily
12/31/15 Viva Vantage Cheat For A Week Enter here once
12/31/15 HelloInsiders Hello World Enter here daily
12/31/15 Listerine 21 Day Challenge Enter here daily
12/31/15 Back Stage with the Bellas Enter here daily

12/31/15 Twix Pick A Sale Enter here daily

3/31/16 Gatorade Sweat With The Best Enter here daily
Good Luck!
Wedn
esday September 2
Walgreens Fliers For The Next Two Weeks
* Walgreens Weekly Flier Sept 6 - 12 click here 12 pages
* Walgreens Weekly Flier Sept 13 - 19 click here 12 pages
Free Smart Sense Tortilla Chips Coming To Kmart 9/4


Text FREE to 56278 to get a coupon for a free bag of Smart Sense Tortilla Chips good at KMart. The coupon will only be good on Friday Sept 4th, so get it now, then wait until Friday to redeem it.
All You Magazine $5 PER YEAR!
Go here to get a one year subscription to All You for just $5. A year is 11 issues. This does sign you up for auto renewal, which you can cancel at anytime. Mark your calendar, then go to allyou.com/customerservice or call 1-866-212-9085 to cancel the auto renewal. You can cancel well before the renewal time and still get your 11 issues.
Old El Paso Refried Beans As Low As .25 Per Can
Print the nice .50/1 El Paso Refried Beans coupon twice. The cans sell for $1.25 at Walmart and about that much everywhere else. With the coupon, get a can for .75.
Then submit for the SavingStar .50 rebate and pay just .25.

Gotta have refried beans to make burritos, or as a side dish.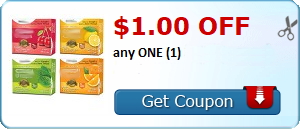 Starbucks/Jawbone Instant Win
You can win one of 70 Jawbone brand UP2 bands instantly on the "Starbucks Make Today Count" Sweepstakes. Go here to enter, or text DOUBLESHOT to 699376 (10/30)
Off Topic: I don't have a Jawbone, but I do wear a FitBit Charge. Last night I had a 2 hour wait in the San Francisco airport for a flight home after visiting my dad. I needed 2,000+ steps to make my daily goal, so I left the carry-ons with George and walked up and down, up and down the terminal until the Fitbit band buzzed that I had hit 9,000 steps. It's kind of silly, but the activity trackers really do make you want to hit your goal.
By the way, the San Francisco airport is totally intimidating. I normally fly in/out of Oakland which is much more my speed. Trying to navigate the SFO made me feel like a country bumpkin visiting the Big City for the first time. It's HUUUGGGGGEEEEE!!
Checkout51 Sneak Peek
Tomorrow, the "Pick Your Own Offer" options will be bananas, bell peppers, cucumbers, grapefruit, or raspberries at Checkout51. Get .25 in your Checkout51 account for one of them starting Thursday.
Pantene Money-Back Guarantee to $40
If you look in the P&G coupon insert that came last Sunday, 8/30, you'll see a 2x Money-Back Guarantee write-up on Pantene. The fine print says you can get up to $40 back, wow! The link given is www.pantene.com/moneyback, where you can print the form.
There are also $9.50 worth of Pantene coupons on the same page in the P&G coupon insert.

Update: The first time I clicked on the link, I got the adobe pdf but it disappeared so fast I wasn't able to print it. The second time, I got a page without the form/pdf, so there are problems. I called 1-800-945-7768, and I was told that the "website hasn't been updated yet, to give it a little time and try again." I told the representative that that was bizarre -- P&G is a huge company, the information was in every newspaper in the United States 3 days ago, and it should have been immediately updated on Sunday. He didn't seem to care. What's even more troubling is that the fine print states that this offer actually started 6/1/15. Where has the form been all this time?

"To receive your refund in the form of a prepaid card, visit www.pantene.com/moneyback for full requirements. Purchase product 6/1/15 - 9/30/15. Your refund request must contain your original sale receipt and be postmarked within 30 days of purchase. Refund is limited to 2X the purchase price, up to $40 total refund."
Anyway, keep checking www.pantene.com/moneyback and the pdf should be there soon??
Also In The 8/30 P&G Insert - Crest Sensi-Stop Guarantee
It's important to read the monthly P&G coupon insert carefully because there are always semi-hidden offers. In addition to the $40 Pantene guarantee above, you'll find:

Crest Sensi-Stop Satisfaction Guarantee. "If you are not satisfied with your results, Crest will send you a pre-paid card in the amount of your purchase. Simply return your receipt and copy of package UPC within 60 days of purchase. Call 1-877-769-8794 for more information."
Update: Argh, what's wrong with P&G???? I called the above number and there is no guarantee on Crest Sensi-Stop at that number, only guarantees on Crest Pro-Health toothpaste, Pro-Health rinse, and Oral-B Pro-Health toothbrushes. I called the number again, and pressed "0" to get a real person. She couldn't bring up the Crest Sensi-Stop Satisfaction Guarantee on her computer, but said it is a 60 day guarantee, send receipt, UPC, NAZ, and reason for dissatisfaction. After being on hold awhile, this is the address she gave me:
Crest Sensi-Stop Strips MBG Offer
PO Box 2798
Grand Rapids, MN 55745-2798
Submit within 60 days of purchase.
ZzzQuil $5 Rebate For All - Short Dated, Hurry
There's also a nice $5 rebate form for ZzzQuil announced in the P&G 8/30 insert at www.zzzquil.com/rebate This is not a satisfaction guarantee; it's a straight $5 refund for everyone whether you love it or hate it. Send original form, write UPC on form, dated cash tape with price circled. HURRY! Purchase 8/30/15 - 9/13/15
(SHORT DATED!!)
Free Gift Cards From Purell Rewards
Accumulate points on the Purell Loyalty Program and earn free gift cards or free Purell products. You get 1,000 points when you join and another 1,000 when you complete your profile. You can enter up to 5,000 points per month. Gift cards are 12,500 or 25,000 points, and are available 4 months of the year, including September.
Free Krispy Kreme Day Coming 9/19
On Sept 19, it's Talk Like A Pirate Day at Krispy Kreme. Get a free original glazed donut if you say something like a pirate -- "Ahoy Matey". If you dress in a full pirate costume, you get a free dozen donuts. Read about it here and access patterns for an eye patch, parrot, hook, etc. If any readers get into full costume, be sure to email me the picture and I'll post it.
Tuesday September 1
Boogie Wipes Free at Dollar Tree
Print the new $1/1 Boogie Wipes coupon and check your Dollar Tree for $1 packages. Print two coupons to get 2 free packs.
Kellogg's Family Rewards 100 Bonus Points
Enter code SAVINGSREWARDS4U to get 100 free points at Kellogg's Family Rewards.
Also, text LEGGOMYEGGO to 89332 for 25 more points. You must have your phone number listed on your KFR account. If not, log in and update your profile.
Other possible codes, no promises:
KFRMOMSLUVPOINTS 100 pts
ITSSOEASY2LUVKFR 25 pts
BONUSCODEFORMOMS 100 pts
PACKING4VACATION 20 pts
SCHOLASTICREADER 20 pts
FREEPTSFREESTUFF 100 pts
HUNTING4FREECODE 100 pts
GOLITTLELEAGUERS 50 pts
SPECIALK5BONUS4U 50 pts
EARNGREATREWARDS 20 pts
GETKELLOGGPOINTS 20 pts
GRAINSDAIRYFRUIT 50 pts
KELLOGGSFREEBOOK 50 pts
HOWITWORKS20PNTS 20 pts
HEALTHYRETURNS20 20 pts
GREATSTARTSBONUS 20 pts
Let me know if any are expired and I'll take them off the list.

SavingStar Healthy Tuesday Offer
Get 20% back on the purchase of loose tomatoes from SavingStar. Opt in now at SavingStar, then purchase by 9/7.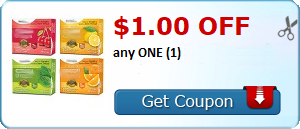 Hot! Chex Clusters As Low As .68
Score a triple play at Walmart and get a big $3.68 box of Chex Clusters as low as .68. Here's how.
Chex Clusters Cereal $3.68
- $1 printable
- $1 SavingStar
- $1 Checkout51
FP .68
Lots of New Savingstar Offers
Opt into any of these rebate offers at SavingStar, then purchase by 9/30/15. Watch your SavingStar account grow. Stack these with sales, coupons, etc.
Hot! Starbucks $5 Fall Rebate
Go here to submit for the Starbucks $5 gift card rebate wyb 3 participating Starbucks or Tazo products at a qualifying store, in a single purchase. Purchase by Jan 4, 2016. Read which products qualify at the above link here. You can submit on line or through the mail. Bonus: Stack with these coupons:
Free Sample Philosophy Ultimate Miracle Worker
Go here to get a free sample of Philosophy Ultimate Miracle Worker.
New Printables
It's the first of the month which means lots and lots of new printables. These are some of the best but there are lots more. Coupons.com
Walgreens Senior Day Today
The next Walgreens Senior Day is today, Tuesday, Sept 1. Get 20% off regularly priced items with your Balance Rewards card. Good for Seniors age 55+ or members of AARP.
Mo
nday August 31
Today is Political Day on Off Topic. Posts must have show the real name of the RC member.
Oscar Mayer Hot Dogs .92 Per Package at Target
You can do this double play right now at Target and score Oscar Mayer hot dogs for .92 per package.
Oscar Mayer Hot Dogs $1.52 - buy 2
- .75/2 printable
- 15% off Cartwheel
FP .92 per package
Rare Starbucks Target Deal = $3.25 A 4-Pack
Target has a rare Cartwheel offer for 35% off a Starbucks Ready-To-Drink 4 pack. These are on sale now through 9/5 for $4.99. With the Cartwheel coupon, the price drops to $3.24. That's a great price for Frappuccino, Iced Coffee, or Double Shot 4 pack.
Double Coupon Week at Kmart - Free Renuzit Pearl Scents
KMart has double coupons up to $2 this week, with minimum $25 purchase. One easy freebie is on Renuzit Pearl Scents which sell for $3. Double this $2 coupon to get a jar free.
2 New Free Pampers Gifts to Grow Codes
Enter these free codes at Pampers Gifts to Grow.

New --

FBH3RD8AWAHH15 - 10 pts
TWITWO4CD3RGA15 - 5 pts

Repeats --
TWITGH84DE2CX15 - 15 pts
CM9XSKE7RDFSW15 - 15 pts
GTGWELCOME10PTS
2BEGINEARNING50
GIFTSTOGROW4MOM
Print these new CVS Total Home coupons, then do the $5 ECB deal this week.
Total Home Bathroom Tissue 9 pk $6
Total Home Paper Towels 6 pk $6
- $5 ECB wyb $15, limit 1
Buy 3 any combination Bathroom tissue 9 pk and/or Paper Towels 6 pk for $18
- $5 ECB wyb $15, limit 1
- $3 printables above
FP 3/$10 or $3.33 each
New Printables
Sunday August 30
New Printables
Saturday August 29
JCPenney $10 off $25 Printable
Print the JCPenney $10 off $25 coupon to use in-store or on-line. Good through 9/1. If shopping online, use code LAT4CLAS. There are lots of clearance sales going on right now.
Next Week - CVS, Walgreens, RiteAid
The (8/30) list is ready for next week.

Gatorade 20 oz
Lipton Sparkling Iced Tea 12 oz $1
- $2 ECB wyb 2, limit 1
FP 2 free
Colgate Max, Total, 2in1, Optic White Toothpaste $3
- $2 CVS coupon machine
- $1 (S 8/30)
FP free
______
The (8/30) list is ready for next week.
* Walgreens Weekly Flier Aug 30 - Sept 5 click here 12 pages
______
The (8/30) list is ready for next week.
* RiteAid Weekly Flier Aug 30 - Sept 5 click here 12 pages

Print the entire list in pdf
ZzzQuil Sleep Aid, Liquid 6 oz. or Liquicaps 12 ct. $6.00
-$5 MIR (P&G 8/30)
-$1 (P&G 8/30)
FP = FREE

Rite Aid Reusable Shopping Bag
-$1 in-ad c/o
FP = FREE $1 Bag
Tide Pods $3.66 at Target Starting 8/30
Combine a Target gift card offer with a printable coupon to score Tide Pods for just $3.66 for a 35 ct bag. They are regularly $9.99. This deal starts tomorrow, Sunday.
Tide Pods 35 ct $9.99 - buy 3 starting 8/30
- $10 Target gift card offer wyb 3
- $3/1 printable
FP 3/$10.97 or $3.66 each
Last Day, Crayola Markers Double Play at Target
Combine a 40% off Target store coupon with the bricks $3/$15 coupon to get cheap Crayola SuperTips Markers at Target, last day.
Crayola SuperTips Markers 50 ct about $6.49
- 40% off Cartwheel - expires 8/29
- $3/$15 bricks printable
Last Day Money-Maker on Biore at CVS
This is the last day for this money-maker at CVS:

Biore Deep Pore Charcoal Cleansers $1.99 - buy 2
- $5 ECB wyb 2
FP two free + profit
Free Magnet, Address Labels, Shopping Bag, Two 8x10 Prints For All
Saturday and Sunday only, get your choice of a free magnet, address labels or reusable shopping bag at Shutterfly with code COOLCHOICE. Pay s/h only. Note that the fine print mentions a free calendar, but not the free 8x10 prints, so I'm not sure if the code works on the prints.
Fri
day August 28
Possible Free Baby Wipes at Walgreens Today
This freebie works today only because it's Friends & Family Day at Walgreens. Get 20% off regularly priced items with the coupon here.
Huggies Simply Clean baby Wipes 32 ct $1
- .50 printable
- 20% off coupon here Friday only
- .75 Mobisave
FP = free

If you don't have Mobisave, the pack will be .30. These 32 ct wipes are great size for the glove compartment in the car.
Free Butterfingers At 7-Eleven
Every Saturday and Sunday in August, 7-Eleven is offering a freebie when you scan your 7-Eleven app after 12 pm CDT. This weekend it's a free Butterfingers bar. No purchase necessary. You can download the app here.
Persil Laundry Detergent $2 Coupon + $2 Ibotta
Use both the $2 printable coupon and the $2 Ibotta offer to get a good deal on Persil Laundry detergent at Walmart.
Persil Liquid Laundry Detergent 100 oz $11.97
- $2 printable
- $2 Ibotta
FP $7.97 or .12 per load
Persil Pearls Laundy Detergent $9.97
- $2 printable
- $2 Ibotta
FP $5.97 or .16 per load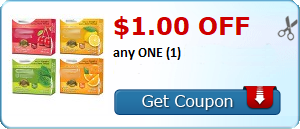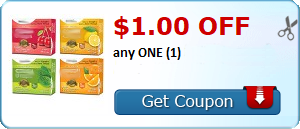 Allure Giveaways For Today 8/28
These are the Allure giveaways for today 8/28.
1pm EDT = noon CDT = 11 am MDT = 10 am PDT
New this year: winners are chosen randomly from all the entries during the hour.
Kroger Friday Freebie

The Kroger Friday Freebie is Izze Sparkling Water. Load to your Kroger card today, then redeem by 9/13. Start here
Free Sample Garnier Fructis Full & Plush Haircare
This offer is back.... Get a free sample here.
Golden Grahams .99 Coming To Walgreens
Do this deal next week at Walgreens and score Golden Grahams for .99 per box.
Golden Grahams $1.99 - starting 8/30
- $1 Tablespoon
FP .99
If you haven't signed up for a free account at Tablespoon, it's easy, and you get access to exclusive high-value coupons, like the $1 Golden Grahams above.
Meijer mPerks Free Ibuprofen or Pain Relief
Meijer Shoppers - Log into your Meijer mPerks account to download an ecoupon for free Meijer Ibuprofen 200 mg 10ct or Meijer Pain Relief 500 mg 10ct. Must be downloaded today, but you have until 8/29 to redeem it.
Beringer $12 Rebate
Go here to get a $12 gas card or wine rebate on Beringer wine. Purchase six Beringer Classic Wines for your choice of $12 cash or $12 gas card. There are state restrictions on the gas card. Must be age 21+. Submit online at the link above. (Thanks Joanie B)
Walgreens Friends & Family 20% TODAY
Get 20% off regularly-priced items with your Balance Rewards card at Walgreens. Print the coupon here. If shopping online, use code FRIEND20. Today only.
Free National Park Pass For Families with a 4th Grader
If you have a 4th grader, you're entitled to a free National Park pass good for the school year of 2015 - 2016. Nice! Start here.
Also, download several free National Park Guides here. I glanced at the "Owner's Guide to America's National Parks" and it makes me want to load up the car and hit all of them. Beautiful. I believe that's Bryce National Park in the picture above. If you've never seen red rock in person, it's amazing.
Extended - Living Social/Sam's Club Membership $45 + 10% Off
Go here to get a great deal on a Sam's Club Membership for $45. Use code SIZZLE to get 10% off, and pay just $40.50 Ends tomorrow!!

The Sam's Club membership includes ---
Free 12-Pack Water at Kmart - TODAY
Text FREE to 56278 to get a mobile coupon for a free Smart Sense 12-pack of water at KMart. Redeem it today, Aug 28th only. No other purchase necessary.
New Printables
Sells as low as $4.50 at Walmart. With coupon, $2.50


Thursday August 27
Rare $3 off $15 Crayola Coupon
Print a rare $3 off $15 Crayola coupon, then use it on school supplies or art supplies for kids/grandkids.
Checks Unlimited Discount Code
Here's another option for cheap checks. ChecksUnlimited is $6.99 per box and free shipping with code 355M.
.50 Sonic Corn Dogs Today
Today only, Aug 27, get .50 corn dogs at Sonic Drive-Ins.
Free Sample Assurance Incontinence Purse Pack
Walmart is giving away free Assurance Purse Pack here. This is an incontinence product. Choose your size S/M or Lg. It also comes with a $1 coupon. To get to it fast, go here, then click on the 4th circle.
Always Discreet Free Sample
Click here for a free sample of Always Discreet. Choose one:
Duncan Hines .75/2 And Deals
First, print the new Duncan Hines .75/2 coupon. The box sells for about $1 - $1.25, so you'll get a deal no matter where you use it, but here are some possibilities ----




Dollar Tree $1, after coupon .63 each
Kroger $1.25, after coupon .88 each
Target $1.12, after coupon .75 each
Free Sample of Stopain Migraine
Go here to get a free sample of Stopain Migraine.
Premier Protein Shakes Half Off at Walmart
Do this deal at Walmart and get a 4 pack of Premier Protein Shakes for $3.62 instead of $7.62 using a high-value $4/1 printable coupon.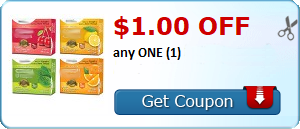 Premier Protein Shakes
4 pack $7.62
- $4
printable
FP $3.62
New Printables
Wedn
esday August 26
Free Sample Fancy Feast Purely Thoughtful Cat Food
This is a Facebook freebie. Go here, then click the Try It Now button for a free sample of Fancy Feast Purely Cat Food sample.
Free K-Cup Samples From Walmart
Go here to get a free K-Cup sample from Walmart. Order a free Walmart Back-To-College K-Cup Pod sample. Click on the "Get a Free Sample" box, then click the free sample button and fill it in.
High Value Ghirardelli $1/1 Printable

Ghirardelli bars sell for anywhere from $2.49 - $2.99. Use the new $1/1 printable and get a big bar as low as $1.49.

If you opt for the 72% Cacao, it's heart healthy. That's my excuse and I'm sticking to it.
Free Dove, Degree, or Axe Dry Spray For Some
Go here to request a free Dove, Degree, or Axe Dry Spray Antip/Deo. Good only for residents of MD, MA, NJ, NY, PA, VA -- Lucky Ducks! It looks like it is connected to Wegmans.
Fandango $3/3 Code
Save $3 off your Fandango movie ticket order of 3 or more tickets, this week only with code 3MOVIE. Start here. (8/28)
Macy's 20% Off + Sales
Get an extra 20% off at Macys.com with code FAVES starting today through 8/30. Combine the code with the many sales going on right now.

Remember, Macys.com is part of the Plenti program.
PayLess Shoes 20% Off Code Today Only, Plus Sales
Get an extra 20% off today only at Payless.com with code ZZ20NOW, plus free shipping with a $25 purchase.
Hot! They are having a Back-To-School Sale with 40% off. Use the 20% off code on top of the sale price.
Shutterfly - New Customers Get 50 Free Prints
If you are a brand new customer to Shutterfly, you get 50 free prints. Must be ordered within 30 days of signing up for an account.
Checks In The Mail -- Discounts
Need checks? Many readers use Checks In The Mail. Use a code to get either $10 or $20 off. There are hundreds of templates to choose from.
$10 off 2 boxes with code AUTUMN10
$20 off 4 boxes with code AUTUMN10
Code is good through 9/8.
Maybelline at Walgreens Next Week 8/30
Use the new Maybelline printables at Walgreens next week starting 8/30 when they will be B1G50% off 1.
Maybelline Foundation, Primer, Blush, Concealer, Powder & Eye B1G50% off 1
- $2 mascara Coupons.com
- $2 face Coupons.com
- $1 eye Coupons.com
- $1 lip Coupons.com
- $2 foundation Printable
StarKist Class Action Lawsuit to $25
Go here to read about and submit for the StarKist Tuna Class Action Settlement. If you purchased Starkist Chunk Light in Water or Oil 5 oz or Solid White in Water or Oil from Feb 19 2009 - Oct 31 2014, then you are entitled to a $25 check or $50 in free Starkist products. Submit the form by Nov 20th, 2015. No cash tapes are required but by signing the form you are stating that your claims are true and accurate. File a claim here.
The lawsuit claims the cans were not filled to a full 5 oz.
New Printables - Coffee, Claritin, Chocolate, Purina
Tuesday August 25
Rare .75/2 Oscar Mayer Hot Dog Coupon
Print this now before it disappears. It's rare.


McCormick Skillet Sauces As Low As .85 at Target
This McCormick Skillet Sauce product looks like an easy meal. Cook some hamburger or chicken in a skillet then add the sauce. Choose Stir-Fry, Fajita, BBQ Chicken, Sloppy Joes, Chili, Scilian Chicken, Taco, Beef Stew.

Try it for cheap at Target. Here's how:

McCormick Skillet Sauces $1.69
- .50 Ibotta
- 20% off Cartwheel
FP ala .85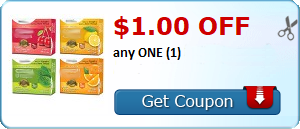 Garnier As Low As .74 At Target
Combine the nice Garnier $1 printable coupon with a $5 Target gift card offer to get them as low as .74 each. You'll need two computers to maximize this deal so you can print four shampoo coupons.
Or: Get a combination of 2 shampoos and 2 stylers with printable coupons for each.
Garnier Fructis Shampoo or Conditioner $2.99 - buy 4
- $1 printable (use 4)
- $5 Target gift card wyb 4, through 9/12
FP 4/$2.96 or .74 each
99 Free Prints From Shutterfly
Get 99 free 4x6 prints from Shutterfly with code INSIDER. Pay shipping only of $5.99. Good today and tomorrow. (8/26)
Free Sample imPress Nails, Sort Of
Go here to get a free sample of imPress manicure nails. It requires you to answer 5 survey questions and share with 5 friends.
Maybelline Mascara $1.99 At Target
Use the new $2 Maybelline Mascara coupon at Target and get Great Lash for $1.99.
Maybelline Great Lash Mascara $3.99 at Target through 8/29
- $2 printable
FP $1.99


Healthy Tuesday Offer
Get 20% back on the purchase of loose bananas from SavingStar. Opt in today at SavingStar, then purchase by 8/31.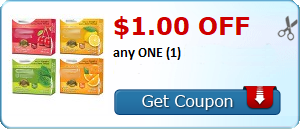 New Printables
Hot!
Mon
day August 24
CVS - Zantac Double Play
You can do this deal at CVS all week and get Zantac 65% off.
Zantac150 24 ct or Zantac75 30 ct $8.99
- $2 ECB, limit 3
- $4 printable
FP $2.99
Pillsbury Toaster Strudels .33 at Target
You can do this triple play right now at Target. Combine the .50 coupon with the 20% off Cartwheel offer and the .50 SavingStar offer.
Pillsbury Toaster Strudels 3/$5 or $1.66 each through 8/29
- 20% off Cartwheel (expires 8/29)
- .50 Coupons.com or (S 8/2)
- .50 SavingStar
FP ala $.33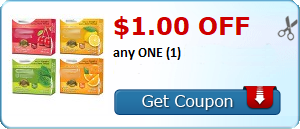 Lowe's Build & Grow -- Fire Truck
Register your child to build a free fire truck with safety cards on 9/26, at 10 am. Registration starts 9/14, so mark your calendar because slots are limited.
Free Hershey Bar from SavingStar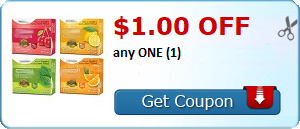 Log into your SavingStar account to opt into this offer for a free Hershey bar. Opt in today, then purchase by 8/26.
20,000 Free Pizzas At 3pm EDT
Domino's will give away 20,000 medium 2-topping pizzas at 3 pm EDT. Register at mlb.com so you are ready. This is happening because Mike Fiers threw a no-hitter. Go here for the giveaway.
3pm EDT = 2 pm CDT = 1 pm MDT = noon PDT
Target Beauty Box
I got my Target beauty box ($7) last week and have tried two of the products. Here are my opinions:


Clairol Hair Food. This was a good news/bad news product. First, it does exactly what it says -- repairs dry and damaged hair to make it silky soft. Bad news -- my hair was so soft it fell flat in no time, no body. But I loved the feel. If you have long hair that doesn't require any height on top, you would love this.
Covergirl SuperSize Mascara. Hands down, the best mascara I've ever used. I immediately chucked a couple of different mascara tubes that were almost empty anyway. Covergirl SuperSize is magic. It really made my eyelashes look much thicker and longer.
Werther's Original Caramels .50 at Kroger
Go to the Werther's Facebook page to print a $1 coupon, then use it at Kroger where the 2.75 oz bags are $1.50 through 9/15. Final price will be .50.
New Printables
High Value

High Value

Deal coming next week to Walgreens

Deal coming next week to Walgreens

Deal coming next week to Walgreens

Deal coming next week to Walgreens
Changing Zips on Coupons.com
To change your zip, go to Coupons.com, sign in, and look in the upper right corner for "Hi! (Your name)". Put your curser over that and click on "Your Profile". Click there and a new page appears. Put your curser on the zip, and look for the option to the left to edit it. Click there and enter the new zip in the next pop up box. Change the state to match the zip. Click "Save" and scroll to the top of the page and click on coupons. They will be for the new zip.

Coupons.com
Target
TargetCoupons
Recyclebank
SavingStar
MakingLifeBetter
Kelloggs
Ibotta
Kellogg's Family Rewards
Healthy Essentials
Pampers Gifts To Grow
Swagbucks
Totsy.com
Ebates
Cellfire
Zulily
Cartwheel
Hopster
Amazon Local
printable
AdPerks
Smiley360
VideoValue
Target Mobile Groupon CoolSavings Checkout51 Kmart.com and Sears.com Snap
Kroger Friday Freebie
Start here
Sign up for the free RefundCentsDaily blog to receive the information in Michele's Updates each afternoon in your email. Click here, then enter your email address in the box in the upper right.
Update: When you get the blog email each afternoon, for some people the words run over the pictures making it very hard to read. If that is you (it depends on the settings in your email program), all you have to do is click on the gray words RefundCentsDaily at the top of the email and it will take you to the blog where there is no problem with the pictures..
MOST POPULAR LINKS
FROM THE EDITOR
FROM THE READERS
HOT DEALS
TRADING BOARDS
OTHER PLACES TO TRADE
YOUR PARTICIPATION
REQUESTED
GENERAL INFORMATION