Welcome
Celebrating 19 years
on the Web!
Subscribe to the Refund Cents website and start saving today on your grocery bills -- click here

Register for the free
"RC Hot Deals" email newsletter:


Michele Easter,
America's Coupon Queen


Check the expiration of your subscription,
.


Refund Cents Photo Gallery:
DealDivas10 DealDivas9 DealDivas8 Deal Divas7
Deal Divas

Click Here* →
Cafe Breaks Pudding .38 at Walmart (reg $1.38)
Do this double play at Walmart and score cheap pudding cups.
Cafe Breaks Pudding Cups $1.38
- .50 printable
- .50 Ibotta
FP .38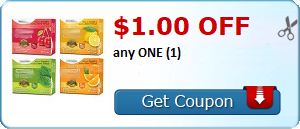 See lots of ... DealDivas10 DealDivas9 DealDivas8 Deal Divas 7

Deluxe Coupon Box $16.95!!

Was $24.90, now $16.95. That includes shipping. Order page Enjoy!
A lot of people who tried the binder method have become
frustrated with the intense upkeep.
The coupon box is tried and true. It features:
* Holds 2,500 coupons.
* 30 pastel divider cards with category stickers.
* 4 sections.
* Fits in baby seat in the shopping cart.
* Secure lock with handle.
* Measures 15.5"x 6.5"x 3.5". Order page
**Join us on the RefundCents Facebook page**



The RC Deluxe Coupon File --


* Holds 2,500 coupons
* 30 pastel divider cards with sticker category headings
* Measures 15.5" x 6.5" x 3.5"
* Fits perfectly in the baby seat of the shopping cart.
* Secure lock and handle.
* $19.90 includes postage.
Click here to order.
See more pictures and description here.

*********
Refund Cents!
Box 997
Bountiful, UT 84011
Click here to email Michele



Terms of Service

Copyright 2000 - 2015
RefundCents,
All Rights Reserved.
Comtech Solutions